Audio Sound Analyzer ASA-2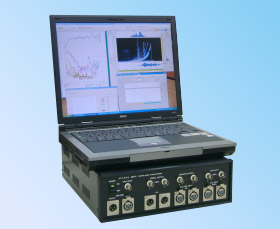 For Your Acoustic Measurement and Adjustment
Audio Sound Analyzer
ASA-2 — SOLD OUT —
Versatile audio sound analyzer for all your work from the field to the laboratory, helps you to create better acoustic fields, fitting your needs.
Product Overview
Features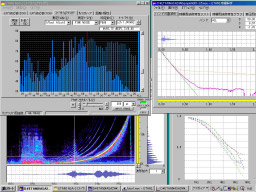 Easy-to-handle graphical operation.
Easy to make comparisons by opening a number of windows.
Measured data can be easily exported to other analyzing programs.
Hardware properties can be conveniently set in all-in-one view.
Window color setting is user-flexible.
Data can be exported in text (CSV) format and used in spreadsheet programs.
Digital recordings and impulse response programs support WAV files.
Useful printing functions.
Functions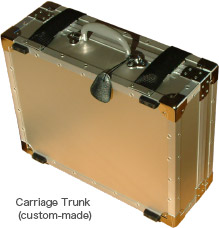 Measurement

Realtime spectrum analysis: 1/3 oct. and 1/6 oct. spectrum analysis.
Swept sine measurement: For various precision frequency response measurements.
Time taken for sound to reach its destination and polarity: Polarity of loudspeaker and the time delay (up to 390m) can be measured.
Digital recordings: Recordings of impulse, swept sine, spot sine and sounds of various musical instruments
Test signals: Variety: Sine wave, MLS noise, pink noise, pulse and special CD.

Analysis

Analysis of reverberation parameters: RT-60, D, C, R and EDT, etc.
Sound clarity: MTF, STI and RASTI
Sound diffusion and orientation By binaural correlation: IACC and RCC
For overall evaluation of sound field
FFT analysis: Transient response analysis (up to 1M)
Sonar graph: 3-D frequency spectrum display
RCC (option)
THD (option): Distortion analysis / distortion ratio frequency response

Options
Software・Hardware

Measurement microphones (2pcs: 1 pair)
Microphone holders (Stand & Head-set type: 1 pair)
Tripod for stand-type microphone holder
Microphone extension cables (2ch, 25m)
Polarization power supply for condenser microphone (built-into ASA-2)
Cables for connecting B & K Microphones
B&K microphone connector cable
Impedance Adapter (Model: A-1002)
Speaker Test CD (Model: ETCD-004)
SCSI Interface: Adaptec
Active terminator
Carriage Trunk (custom-made)
Speaker Distortion Analysis software (2nd, 3rd, to THD)
RCC Analysis software