Loudspeaker Test System S-255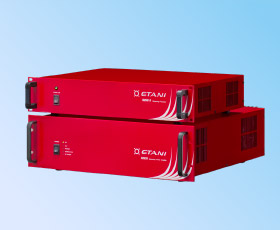 Complete Test including Rub & Buzz Analysis
Loudspeaker Test System
S-255
DSP technology and PC based operation assure cost-effective, highly accurate and stable analysis in near realtime.
Product Overview
Features
Multiple functions and various uses
Easy to handle
Wide Range of Measurements / Hi-Speed (min. 0.5 sec. to max. 100 sec.: 20 to 20 kHz)
High precision and high stability: All measurements are conducted by digital signal processing
Resistant to environmental noise
Calibration work
Automatic generation of limit curves
Displayed language changeable
Useful printing function
By options
– Test data of all samples can be statistically processed through a realtime online application
– Support of analysis tool is available which records raw sound and analyzes rub and buzz noise.
– Speaker, sounder and vibrator can be measured by 1 instrument.
Functions

1)SPL (Sound Pressure Level) Frequency Response
2)Total Harmonic Distortion / 2nd & 3rd Harmonic Distortion
3)Abnormal Noise (Rub & Buzz) SPL Frequency Response
4)Impedance Frequency Response
5)Polarity / Phase Frequency Response
6)Sensitivity (S0)
7)Minimum Resonance Frequency (F0)
8)Impedance (Z0)
9)Isolation Test (option)
*When the voltage setting is the same, all the above test factors can be measured in 1 sweep and under different voltage settings, in few sweeps.

Options
Hardware

S-255 Measuring Unit

Standard model: S2551A
Compact model (built-in 20W power amplifier): S2552A
Built-in polarization voltage supply for a condenser microphone: S2551#01

Power Amplifier

Standard model (4 lines 50W/2Ω~): S2522
Large model (4 lines 100W/0.5Ω~): S2533
Basic model (2 lines 50W/4Ω~): ES-3

Remote Control

Basic model: A-1004
Standard model (with lamps): A-1034

Isolation Test Unit S2507A
Software

*You can select and combine the software applications from the following.

Standard Measurement Software (SPL, impedance and phase frequency responses): P-2551
Automatic Test Software (standard measurement + judgment): P-2552
Automatic Test Software (measurement + judgment + rub & buzz freq. response): P-2553
Lot Data Management Software: P-2554
Lot Data Management Software with Automatic Warning: P-2555
Low Band Characteristic Calculation Software by Q Parameter (order made)
Exclusive Datasheet Creation & Printing Software (order made)
Calibration Management Software Kit (under plan)
Central Monitoring Management of Automatic Test System (order made)
Each item can be upgraded from the basic type
Accessories

Artificial Ear with 1/2″microphone set fitted in
Anechoic Test Box (for speaker test)
Compact model (aprox. 43L): A-1602  Medium model (aprox. 140L): A-1601  Large model (aprox. 480L): A-1603
UPS
100~120V / 600VA  100~120V / 1kVA
Rack Mount Metal Fitting
For measuring unit: A-1051 For power amplifier: A-1052
Uninterruptible Power Supply