For simple status check after mo…
Once the speakers have been installed in the enclosure or vehicle, use an inspector to check if they are working as planned before tuning. It's a little bit of a hassle, but if you go through the steps, you'll save time and improve the completeness.
The speaker inspection device "ES -1 A" is small, easy to carry and has a convenient function to check the wearing condition.
・Measurement of f0/impedance
・Polarity test
・Auto/manual sweep inspection with up to 50 W input
*An optional power cable to the cigarette lighter of the vehicle is also available.
< Measurement of f0/impedance >
It is easy to check if the volume of the enclosure is as designed, if there is no air leakage, if the left and right variations are within expectation, by measuring F0 and F0Z.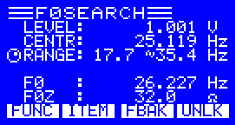 < Polarity test >
Check the polarity of each unit to see if there is a mistake in the wiring.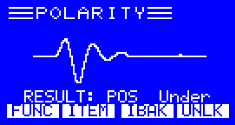 < Auto/manual sweep inspection with up to 50 W input >
After checking whether it is as planned, let's check the movement sound using the sweep signal. With "ES -1 A", the input volume can be easily set, and auto-sweep with a limited frequency range is also possible, so that inspection can be performed at the volume appropriate for each unit.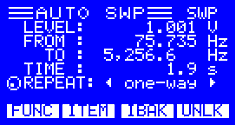 In the inspection using the sweep signal, in addition to the operation sound of the speaker, check the surrounding vibration condition. Unwanted vibrations can cause unexpected sound sources and disturb the sense of orientation. After taking measures to reduce unwanted vibrations, proceed to tuning with peace of mind. I would be happy if "ES -1 A" could contribute to your sound. Please consider using it.