Audio generator that integrates f0 / impedance measurement and oscillator. Supports accurate measurement with high-quality signal by 96kHz / 24bit high precision DSP.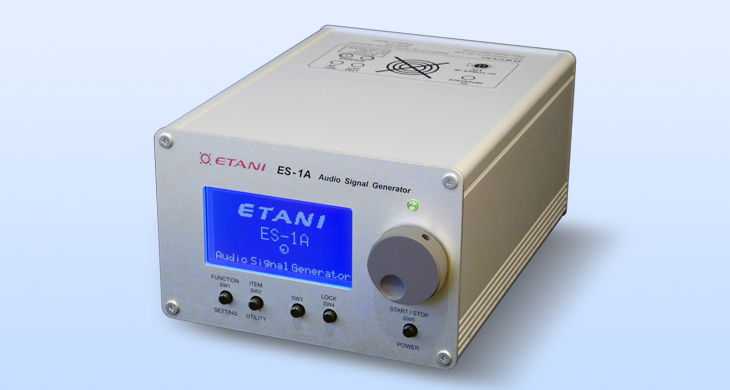 ES-1A FEATURES
A multi-functional instrument that can accurately measure and test the operation characteristics of speakers by employing DSP
All-inclusive instrument with easy settings, showing setup conditions and test results on the same screen.
Since this is a compact multifunctional machine with excellent portability, it can be conveniently carried in the car and inspected in the mounted state (Noise, f0, polarity).
Type A: 50W / Type B: 20W are available for different outputs depending on your application.
ES-1A CAPABILITY
Auto/manual sweep changeover is quick and handy to test speakers anywhere.
Simple setup of one system, and you can measure f0 and resonance point impedance simultaneously.
Impedance can be measured at your specified frequency and various judgments can be made automatically.
Attached microphone enables you to make polarity judgments, and data viewer function helps you to see response waves.